When Quality and Experience Counts
Call 0412 290 762
Adco Plumbing are the Blocked Drain Specialist Servicing Brisbane and the surrounding areas.
24 hours 7 Days a Week for Blocked Drains in Brisbane

24/7 Expert, Friendly & Reliable Blocked Drain Services in Brisbane.

Questions? Prices?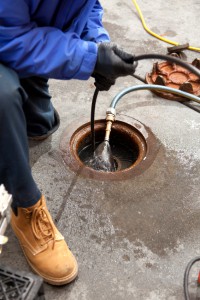 When it comes to satisfying customer needs, in drainage solutions, we at Adco Plumbing have what it takes to ensure that homeowners and property managers have nothing to worry about when it comes to issues relating to block drainage in Brisbane.

Our professionalism ensures that all plumbing work completed meets the local Brisbane council specifications and carried out to AS 3500 standard thus making Plumbing services in Brisbane a new experience all together.

We've all experienced having the embarrassment of blocked drains, not sure exactly what is wrong and try to fix it. Even worst then before you attempted to fix it?

We've all been there. Blocked drains can happen in many places e.g. the kitchen train from all the accumulated food, the sinks or shower from the clogged up hair in the pipes or how about the typical toilet blocked drain.
Do you have one of the problems above or something similar? To embarrassed to call a plumber or contact someone? Not to worry, ADCO Plumbing have been unblocking all types of blocked drains for over 15 years. We've seen it all.


Blocked Drains Specialist in Brisbane

The earlier you contact ADCO Plumbing - Blocked Drain Brisbane the most likely we will be able to fix the issue, if you try to fix it yourself or even worst - leave it, it could be the most expensive lesson you will learn. We have the correct equipped used by qualified experienced Plumbers who know how to clear and clean blocked drains effectively and efficiently.

ADCO Plumbing cover all areas of Brisbane for all types of Blocked drain issues, we also are available 24 hours a day 7 days a week for those sudden embarrassing blocked drains that can't wait until the morning to be fixed.


If you need one of our professionals to sort out your blocked drain then please fill out our contact form or call 07 3396 6344 or 0412 290 762.


24 Hours 7 Days a Week Plumbing Service Brisbane

ADCO Plumbing - Blocked Drain Brisbane offers 24 hours service 7 days a week all year round. We understand that plumbing emergencies don't only happen during business hours! Worst thing to do is try and fix it yourself, you may make the problem worst. Call us now, we'll be there asap and will come up with the perfect solution or even better - fix it on the spot in no time. ADCO Plumbing have a 4.5 Excavator Machine, Drain Cleaning Machine and a Camera for Hire.

Our standard business hours are between 6am - 6pm Monday to Friday, between these hours we offer our standard labour charges. If you have any questions or would like a specific quote, please call us on 07 3396 6344.

Labour only

$132 call out and upto first hour and then a standard rate of $88 p/hour there after.


After Hour Plumbing Rates

Call out and first hour $220 inclusive GST and then a flat rate of $110p/hour there after. We also have a tailor made charges for after hour charges; Monday to Saturday 6pm to 6am we will charge a call out fee of $165 inclusive of GST and thereafter a flat rate of $110 per hour.

Public Holidays and Sundays

During public holidays and on Sundays, our after hours charges are; call out and the first one hour a fee of $330 which include GST and a flat rate of $165 per hour there after. It should be noted that the price or charges are not out our core business but a way to you helping us attend to other customers while we provide and deliver the best service.


Drain clearing rates labour and equipment hire complete:

ELECTRIC EEL WITH CAMERA SERVICES
$220 call out and upto first hour
$110 there after per hour
(after hours rate, min 2 hours charge rate)

5000 Psi JET RODDER WITH CAMERA SERVICES
$330 call out and upto first hour
$220 there after per hour
(after hours rate, min 2 hours charge rate)

1.7 TONNE ESCAVATOR HIRE
$99 per hour
(minimum 3 hours hire rate)

We at ADCO Plumbing pride ourselves with reliability, prompt service and always get it done the first time. If you would like a quote or would like to book ADCO Plumbing please fill our contact form or call and speak to our friendly staff on 07 3396 6344 or 0412 290 762.


About ADCO Plumbing Services Brisbane

Through our unsurpassed expertise and experience, we specialise and pride ourselves in Prestige homes and new home projects from timber built to steel built homes. When you work with us, you will never go wrong; we understand the business and we believe it is our duty to give you what you bargain for as we do not compromise on quality. Plumbing Brisbane has never been this fulfilling as we treat our customers the same.

Contact Us at ADCO Plumbing


320 Hemmant Tingalpa Rd
Hemmant QLD 4174

Phone
07 3396 6344

Fax
07 3390 6199

Mobile
0412290762

Website
www.adcoplumbing.com.au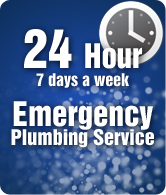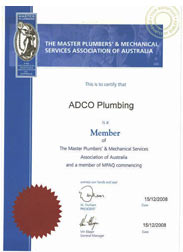 M.P Accredited
Copyright 2013 - ADCO Plumbing - Optimised by www.befoundonline.com.au - blocked drain brisbane